Innovation, ease of use and superior design!
Ergotron Zip40 - raising the bar for multiple device charging and management
Manage any combination of laptops, Chromebooks, tablets or MacBooks

Fits as many as 40 tablets and Chromebooks or 30 full size laptops

Smart charging using Ergotron's patented PowerShuttle technology

5" Dual Wheel Locking Casters ensure smooth and effortless movement

Available in Charging or premium Charging & Management models
What is the difference between the basic charging model and the the charging / management model?
in addition to the features found on the basic cart, the Charging & Management model ships with 40 CAT 6 Ethernet cables, 3 ethernet storage trays, a 19' CAT 6 cable and Velcro cable management strips.
What is PowerShuttle technology?
Ergotron's patented PowerShuttle control system technology can charge up to 40 devices quickly, efficiently and safely. As well as controlling circuit power limits it reduces current draw as devices reach full charge, minimizing charge time compared to less sophisticated charging methods.
How does the Zip40 manage power to keep people and equipment safe?
The cart includes 4, pre-installed power bars, each with 10 standard electrical outlets for plugging in devices. Each group of five outlets starting from either left or right is like a sub-circuit rated for current of up to 8.5 amps. If the amperage for any group is exceeded, the circuit will shut down. The power bars are stamped and stickered with a reminder to assist users during setup.
External power from wall to cart is supplied through a country specific 12.5' (3.8 m) long cord stored on a recessed cord wrap.
Does the Zip40 have space for an ethernet switch and Wireless Access Point (WAP)?
The Zip40 includes a storage location for an ethernet switch and WAP (both user supplied).
Max. dimensions: WAP - 10"W x 10"D x 2"H (25.4 x 25.4 x 5.6 cm)
Max. dimensions: Switch - 17.5" W x 12.4" D x 1.8" H (44.5 x 31.5 x 4.6 cm)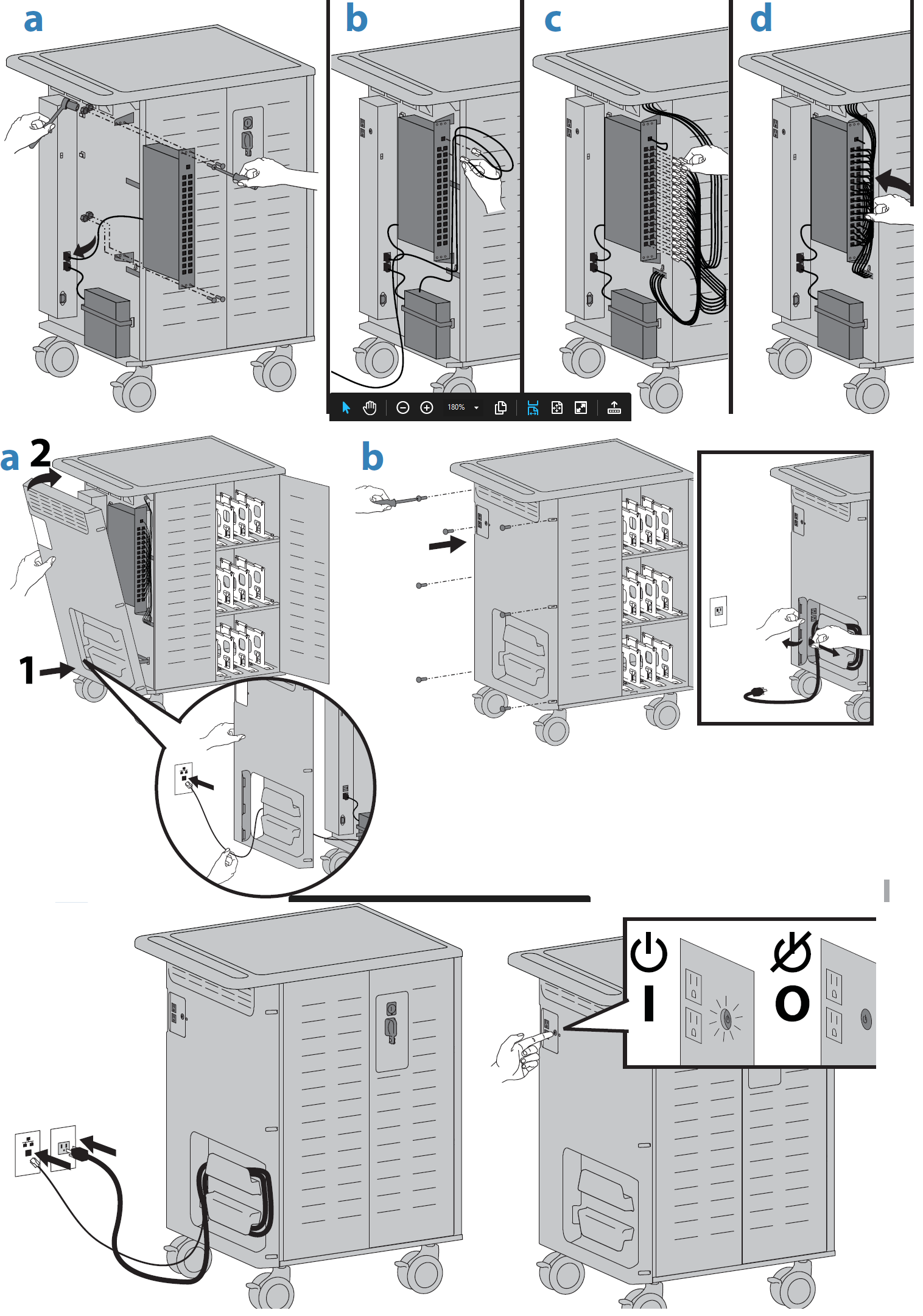 Both models include four built-in 12V DC fans and ventilated doors to keep equipment cool.
The front door can be padlocked to prevent access to devices and the back panel locks with a door lock to prevent access to the electrical outlets.
An accessory security bracket kit is also available to prevent theft of the actual cart and contents.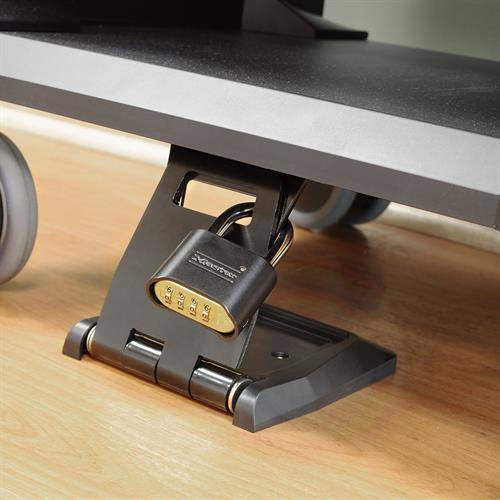 Need an official quote or want to ask about our special institutional pricing programs?