With so many different styles of desk mount monitor arms available, appreciating the differences can be confusing.
Lucinda Technology Solutions has been supplying Ergotron brand arms for many years and has a wealth of knowledge to share with our customers.
This report describes available products and factors to consider in your purchase decision.
We hope this helps your research and we encourage you to contact us with any questions you may have!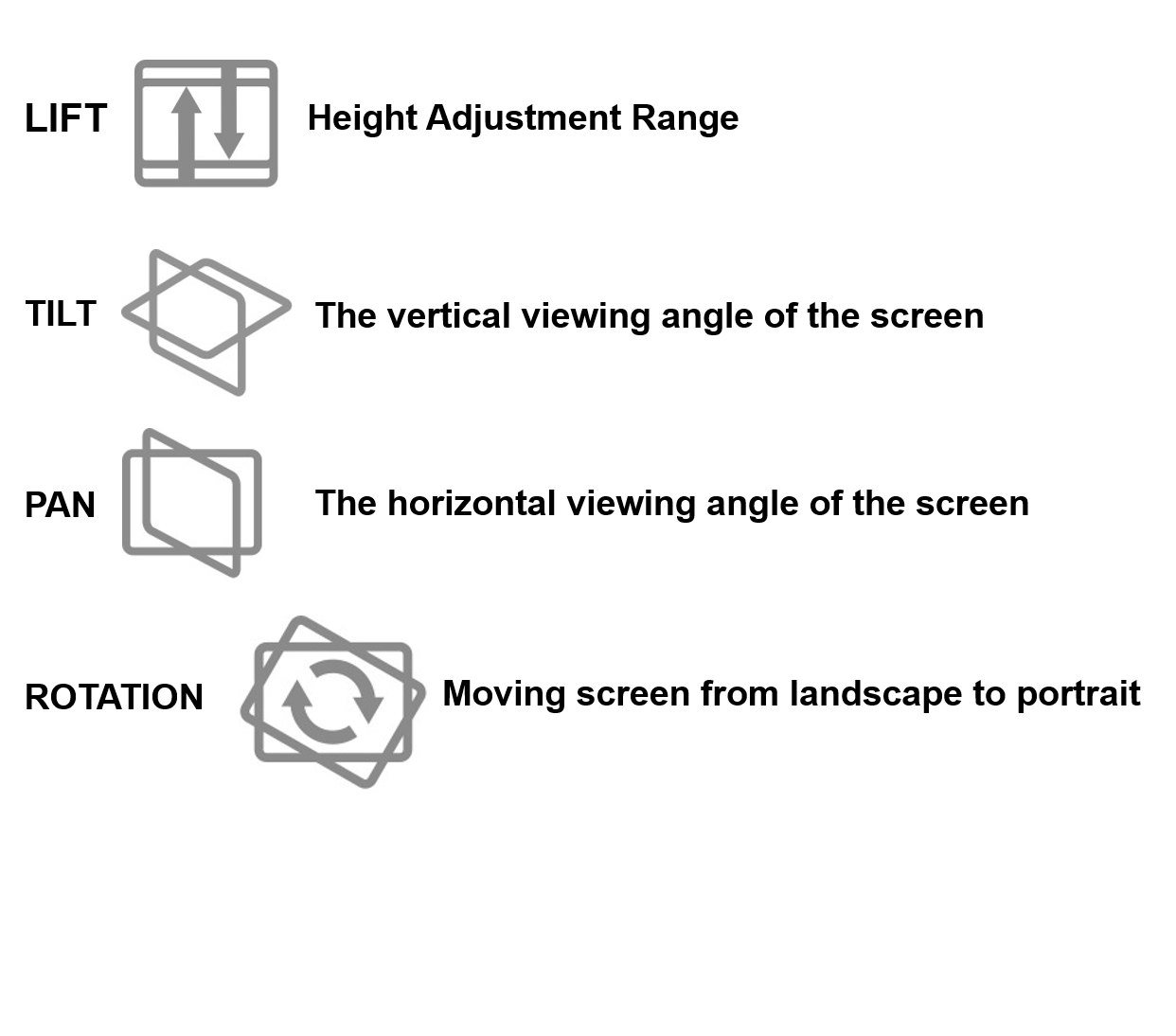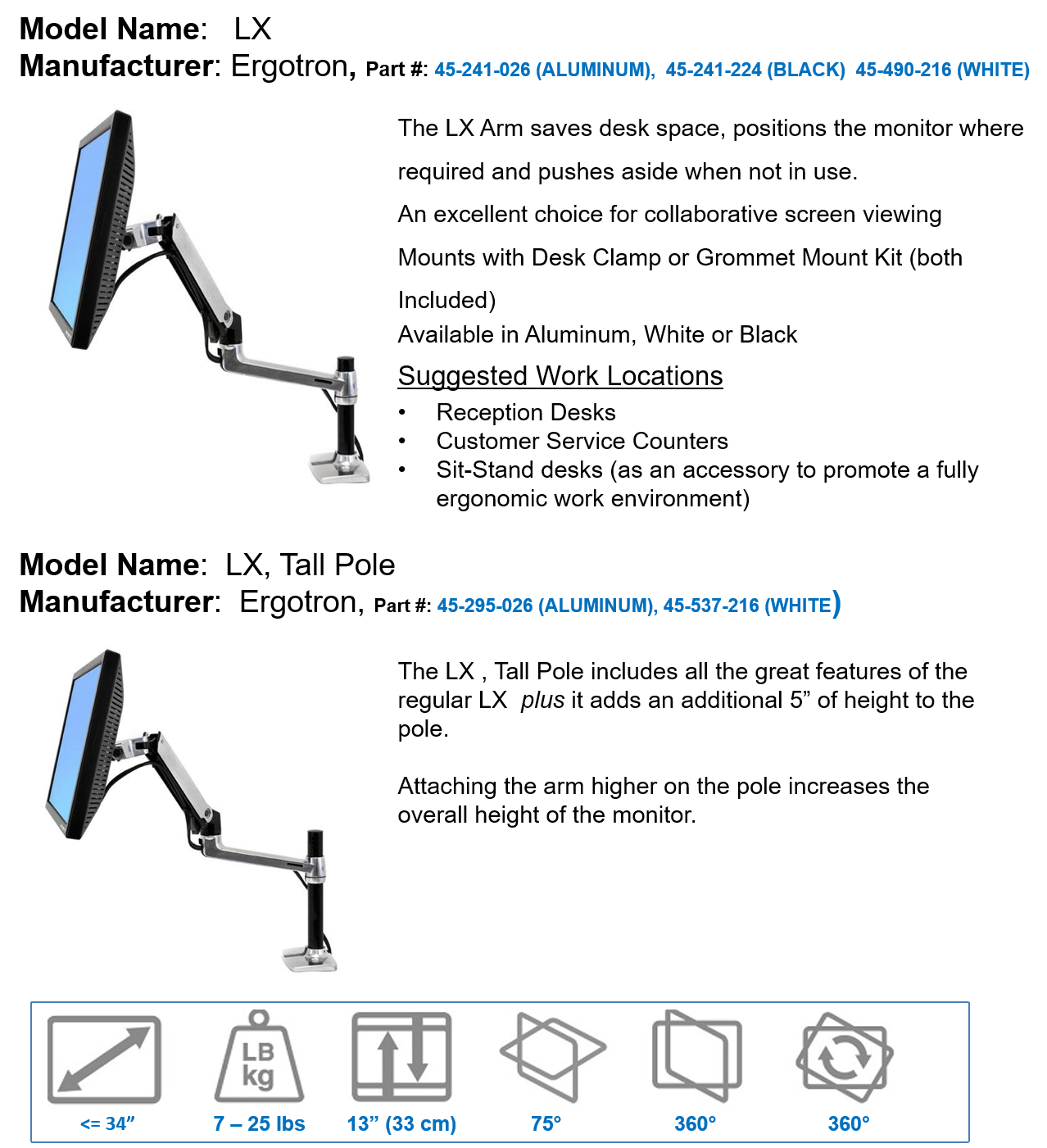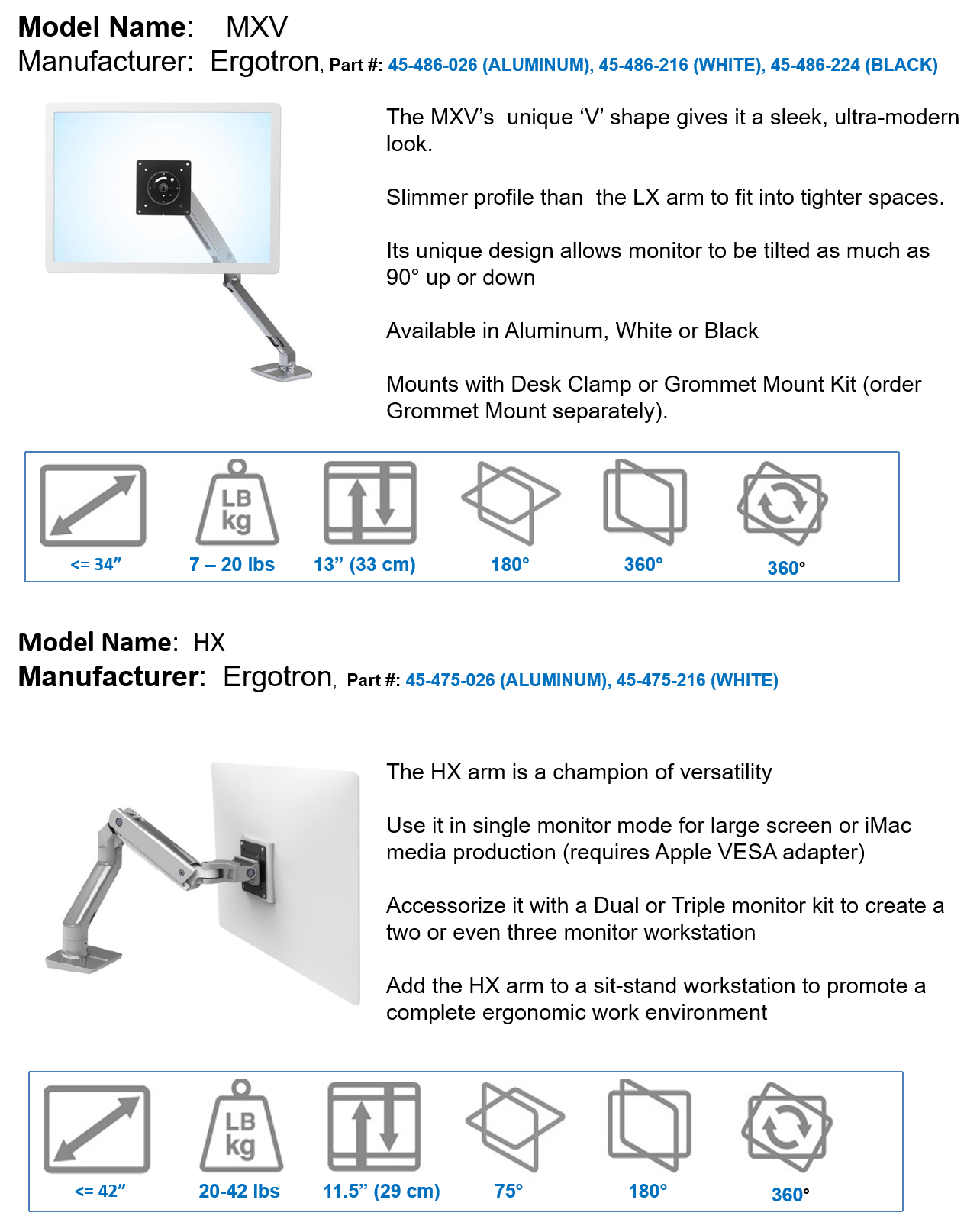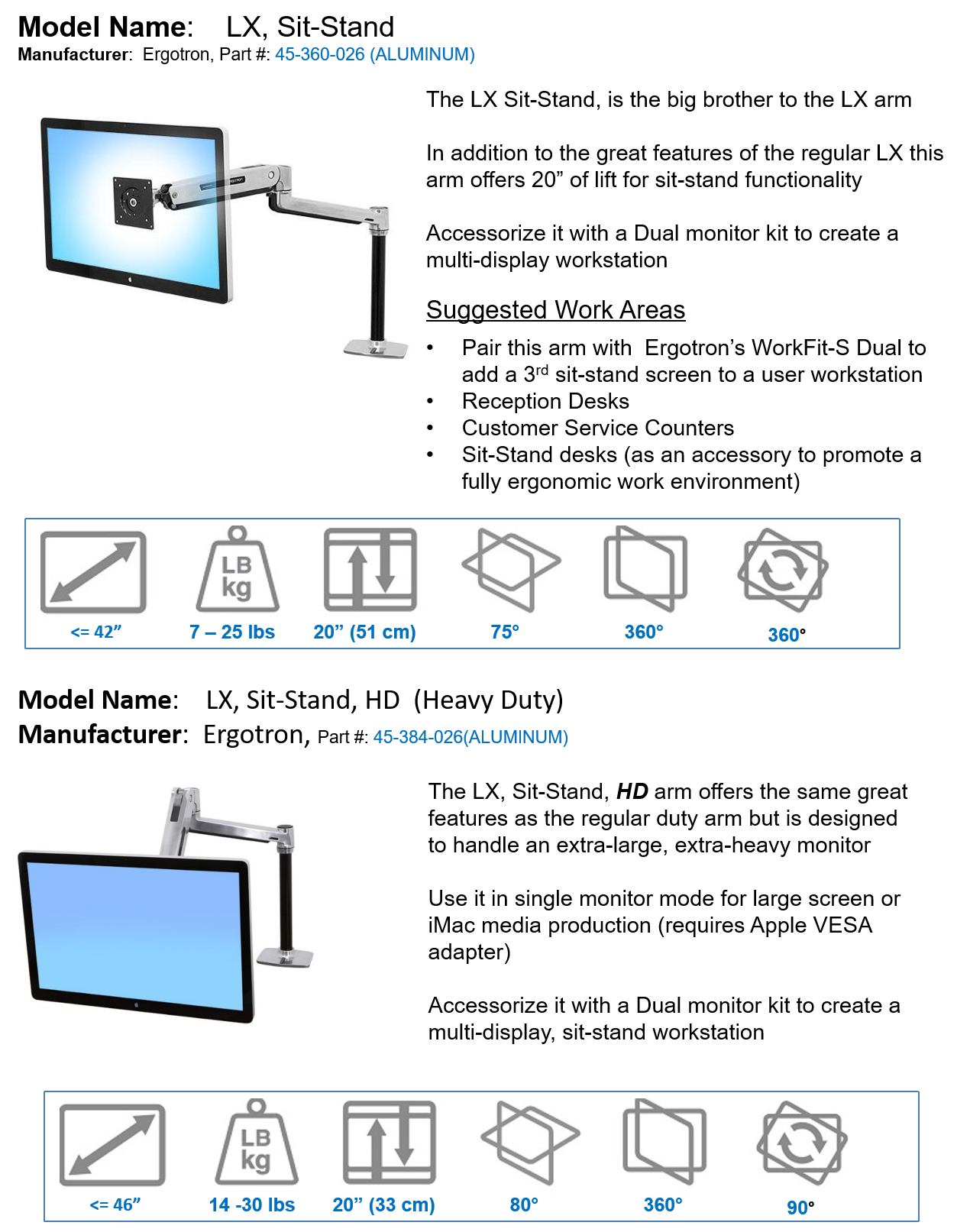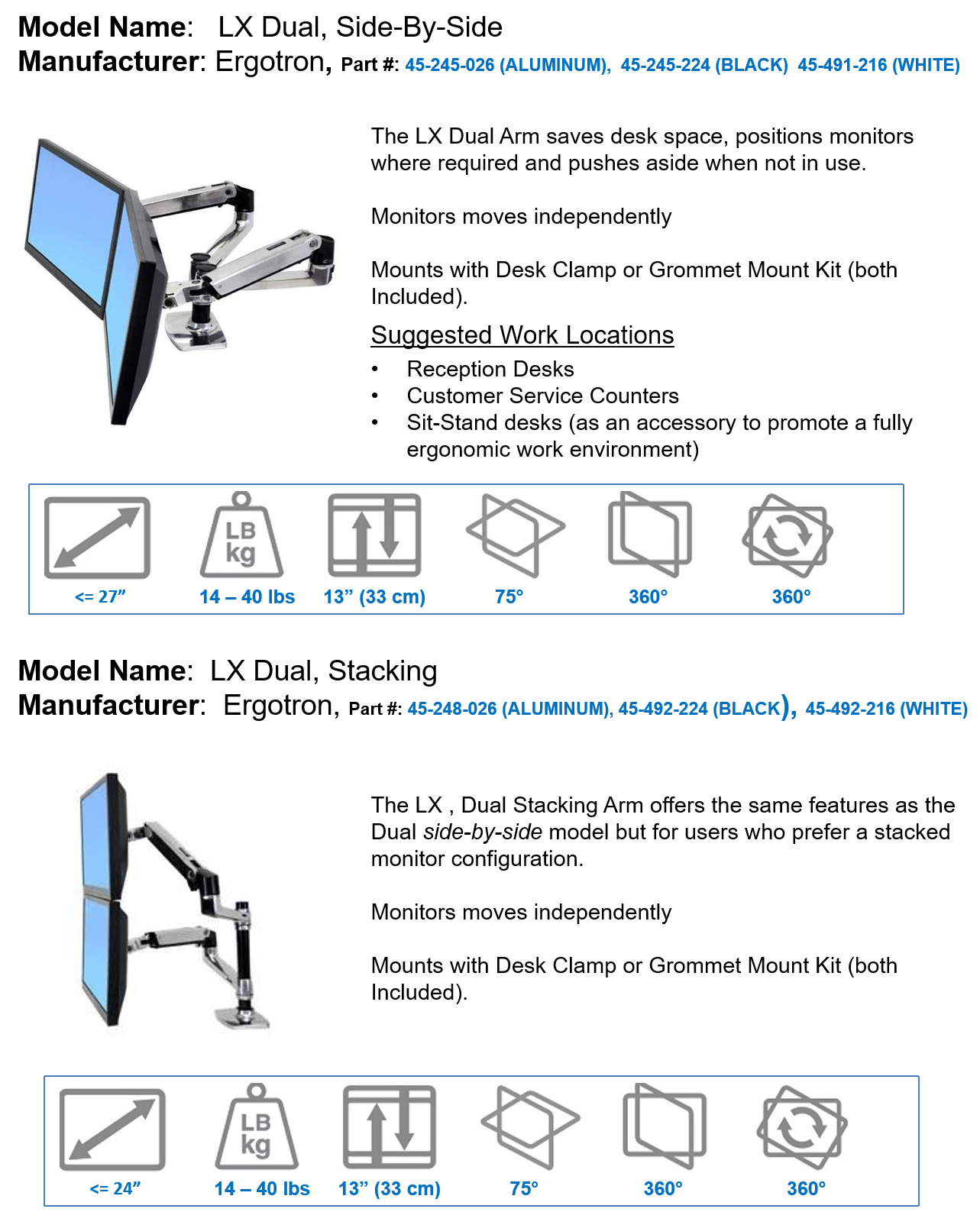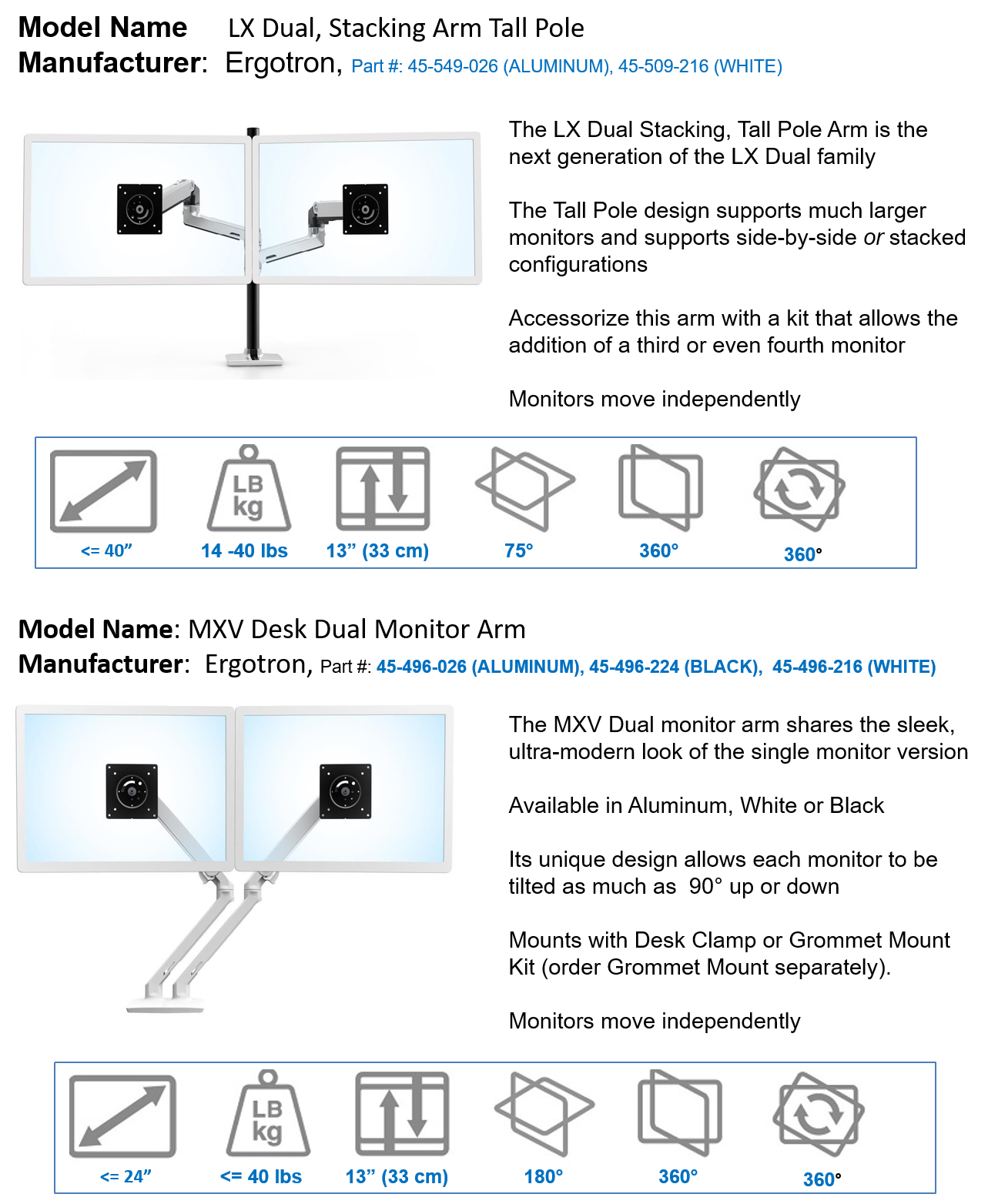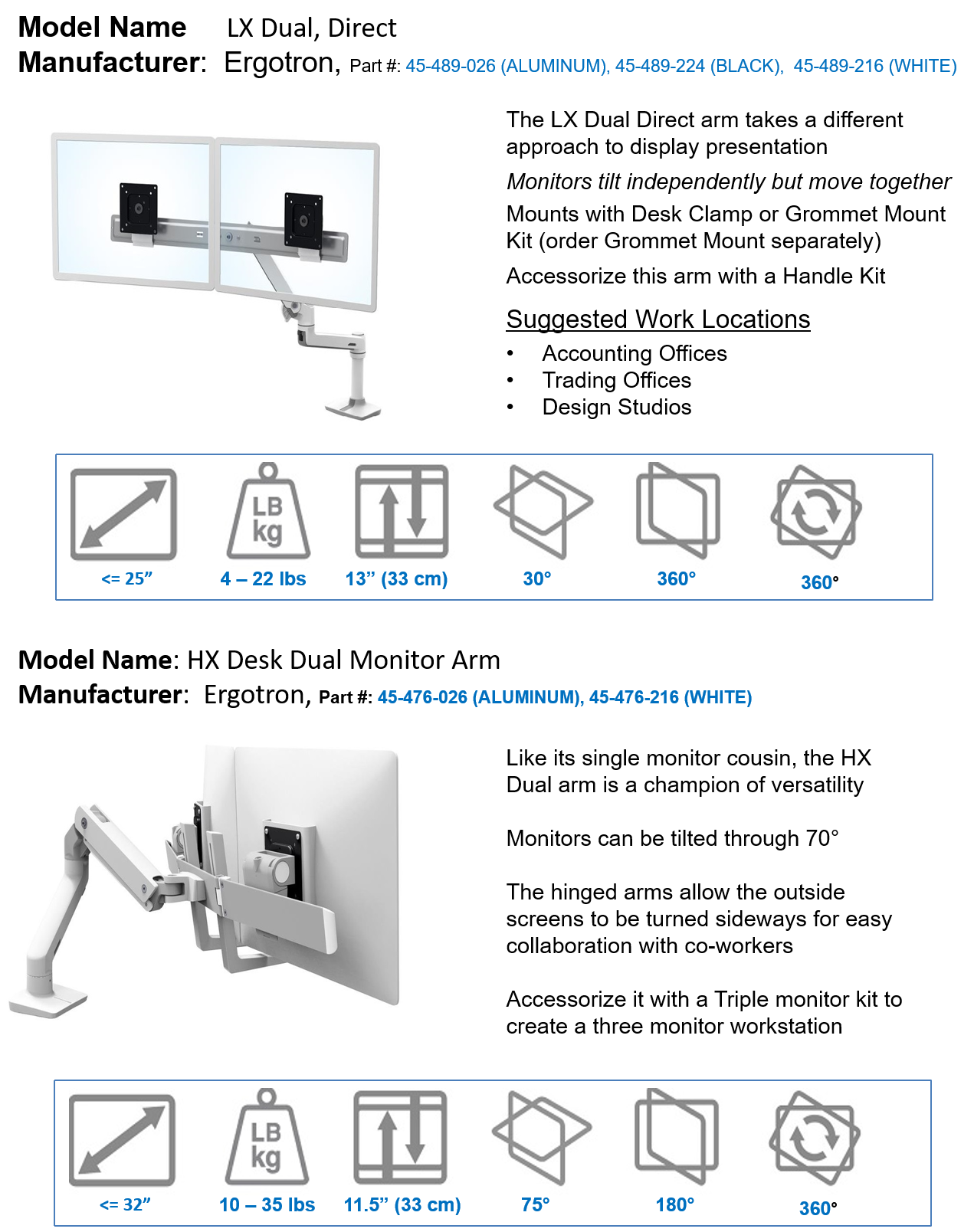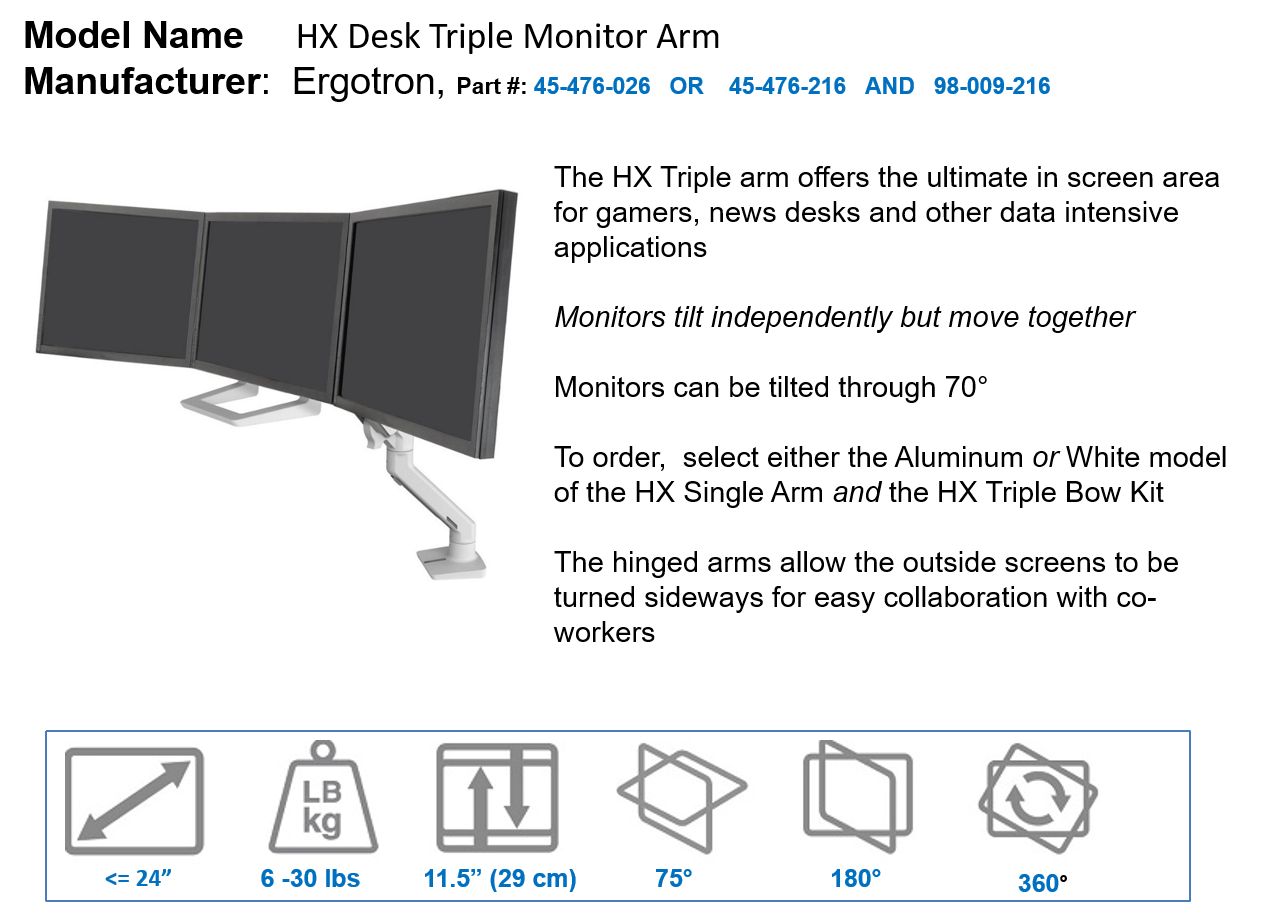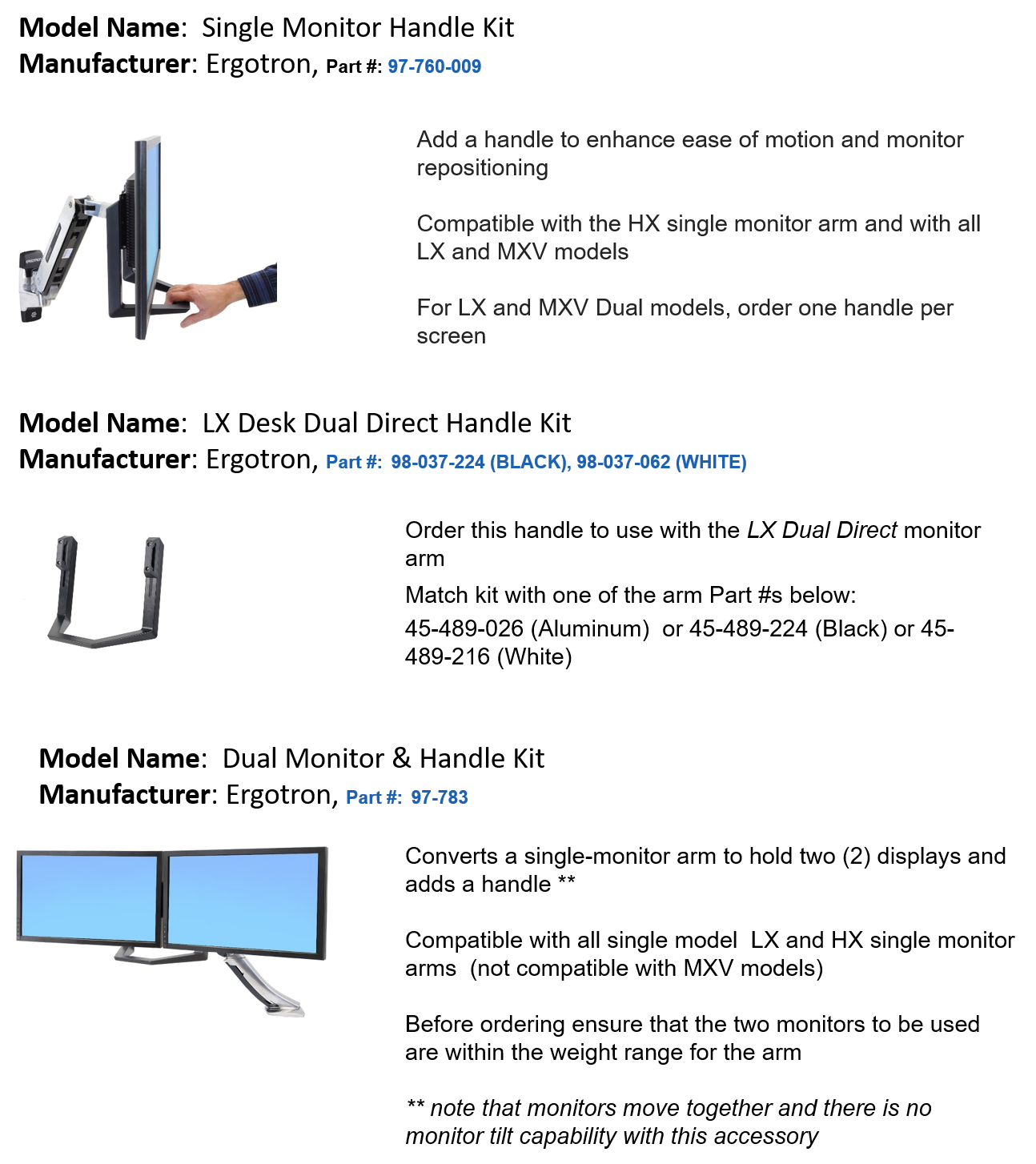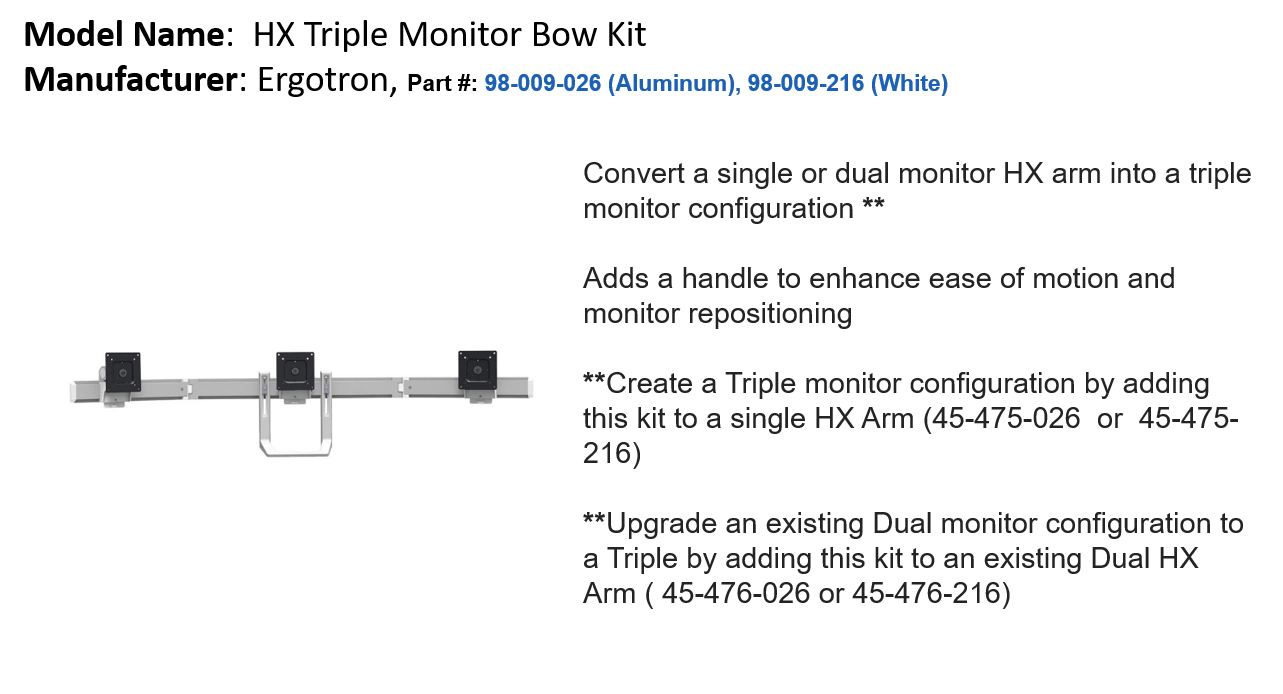 About Lucinda Technology Solutions
We are an Ottawa based company with a sales presence across Canada.
Our business has been in operation for over 25 years and our employees and key associates - Joanne, Robert and Normand all have extensive experience in both sales and installation of the equipment we sell.
About the Author
Les Miklos, President of Lucinda Technology Solutions has many years of experience in the industry and is always willing to help solve your equipment mounting challenges!